Windies Quotes & Notes
Tue, Jul 6, '04

The West Indies bounced back from a week of disappointments to beat England by seven wickets en route to the final of the NatWest three-way ODI series. The match belonged to opener Chris Gayle (132 not out; 3-57 in his 100th ODI); Ronnie Sarwan (89 from 78 balls) and Ian Bradshaw (10-2-29-0).
After the game, the three players joined captain Brian Lara and pacer Tino Best to share their thoughts on the excitement...
CHRIS GAYLE:
We were always confident of getting to the target, the wicket was still good to bat on, we just needed to keep wickets in hand and we knew would have gotten it. Myself and Sarwan had to set up the game for the guys to come in and eventually Ricardo (Powell) came in and batted really well. Ricardo took a lot of pressure off of me so I did not have to try anything at crucial times so I'm really happy about that.
The captain wanted 75 in the first 15 and we didn't get that and we unfortunately lost Devon Smith but myself and Sarwan really picked it up and had a valid partnership and I'm really happy to see Sarwan among the runs again.
RAMNARESH SARWAN:
I thought Chris (Gayle) batted really well, he paced his innings really well. When I got out there I told him that I would let him bat through the innings and I would take the necessary chances. So we worked on that and it actually paid off. The key to this game was keeping wickets in hand at the end.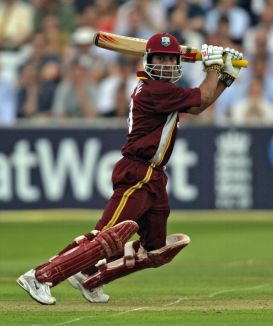 I was not at any time worried that the game was out of our hands. If they had scored 350, I would still have been confident that we would have gotten it with the batting line-up that we have. In the past couple of months we have shown how good chasers we are so I had no doubt that we could have won this at all.
I think I did my job today and that was to get the team in a good position, whether I score 120 or 89, or whatever, we got the most important thing and that is a win so I am not disappointed at all not to get the hundred.
BRIAN LARA:
Winning the toss was very important this morning, putting England under pressure by taking two early wickets was also very good. We have not been to too many finals recently, it's a great feeling that we can play this good on such a very important occasion.
England had a do-or-die situation and we were able to come up trumps and this is what we stressed on. We are going to be faced with hard, tough situations and we have to come out on top and it's great to see the guys doing well. Chris, Sarwan and the bowling department. I think Chris, Tino Best and Bradshaw bowled really well.
I think England batted excellently to get 285, it was a great effort by Flintoff and Strauss with two brilliant centuries. We were always in the game chasing later on in the evening the pitch would flatten out a bit.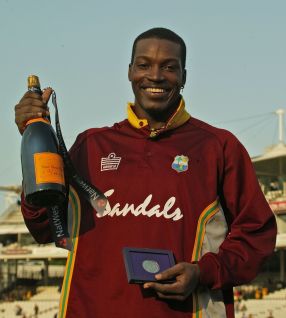 I've always stressed that we have a game plan and everyone has to fit into the game plan and see themselves playing a part. It's important that one person not have to do it, and it's great to see that the guys are coming together. They are getting more experienced, Chris is 24, Sars 24 as well and it has taken them some time to come together but they got to international cricket early and we expected them to take some time but it is now coming to fruition.
TINO BEST:
In my opening spell I tried not to bowl too fast, I just tried to work the lines and stay close to the team plan and not be too erratic like the last time and everything worked out.
After speaking with Mr. Courtney Walsh and Mr. Mikey Holding yesterday when I went back to the hotel I called my coach, Wayne Daniel and the same things they said to me was what he wanted to tell me three days ago. I think that I did what they said, keep my body in line and let the speed go down one line and everything worked out fantastic.
My pace did a lot for me for my last two overs, I tried to bowl the ball fast and straight and not let them get under it. I am not afraid of any bastman, I'm a fast bowler, I play for the West Indies and once I put that determination and that guts in I think everything will work out for me and today it did.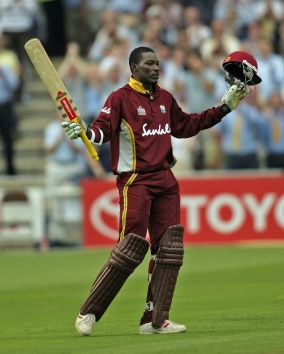 IAN BRADSHAW:
A lot of praise must go to Tino because he is the one who got the wickets early up. That was important for us to really set them back. I think it's important in the One Day game to pick up wickets early so his spell early up was important and what I tried to do was support him. He set up everything and I just tried to support him, that was the game plan early up.
I realized early up that the wicket was a good one so I tried not to experiment too much and just try to bowl at the top of the off stump as often as possible. I think it was a magnificent victory. A victory at Lord's in the manner in which we won setting up the final on Saturday is brilliant.
The successful run chase did not surprise me, the wicket was very good. We were looking to limit them to under 240 but they got away a bit and we realized that it was a wicket on which we could score the runs on and we have a good enough batting team and we can chase down any score.
* Photos courtesy of Sandals Resorts and Graham Morris, CricketPix.com.