Wavell Hinds Talks Life After Cricket
Mon, Feb 17, '14

"I am a student of life" -- Q&A with Michelle McDonald
If Wavell Hinds were my boss, I have no doubt that he would have summoned me to his office by now. The reason? We had chatted about his life after cricket a few hours before he left Jamaica to attend the West Indies Players Association (WIPA) Awards Ceremony in Trinidad. A Google search will reveal that the event was held on 4th July 2013.

After sputtering and offering a "well... you know... life intervened" excuse, I would have left the conversation with my tail between my legs, disappointed that I had failed to meet his standards, but motivated to never let that happen again.

That is my summation of his leadership style over the last 10 years of observations and writing cricket features. Especially during his tenure as Jamaica's captain, Hinds has come across as being firm but fair, with dialogue being an important component of his modus operandi, always urging others to hold themselves to higher standards.

With 45 Tests and 119 One Day Internationals under his belt, this is how the 37-year old described his batting career. "I don't think I was necessarily the best batsman who played for the West Indies. Far from it, but I don't think I was the worst either. I thought I had moments where I made contributions, which I am grateful for." A memorable moment for me featured Hinds' bowling skills: three wickets in the middle of England's innings in the 2004 Champions Trophy match at the Oval, which the West Indies went on to win in dramatic fashion.

It was not unexpected that Wavell Hinds would take over as President of WIPA from Dinanath Ramnarine. He is in the second year of his two year term with the Association which he calls the "Work In Progress Association" and asserts that he will not represent players blindly.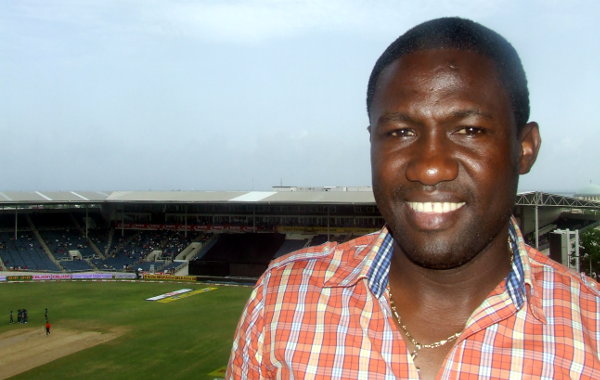 MM: I'd like you to talk us through the moment you knew or realized that you were no longer going to be playing for the West Indies.
WH: I don't know if I could say that I knew exactly when I wasn't going to play for the West Indies going forward. What I could say was that I knew that I wasn't enjoying professional cricket as I used to, and I wasn't getting that buzz from myself to get up in the mornings to go and do the hard training that is required to allow you to have that extra edge or to give you that 'X' factor that will take you through the game, because as you know at the professional level, it's not about talent. It's about putting in the hard work and the yards and then making sure that you are physically and mentally ready to deal with the different unpredictable challenges that will present themselves in different passages of play.

So you said you were no longer available, or they just stopped picking you?
Well my last selection was in 2010 World Cup. Previous to that, I went on the tour of Australia, also a couple months before the World Cup. But before the Australia tour I think I had a two year absence from West Indies cricket….

Four. The record books say four. The record books have your last match before the 2010 Australia match as being October 2006.
Right, so I would have played I think in India in the Champions Trophy and then I would have been absent since then. I played a couple seasons of First Class cricket but also, during that period, I was not available for selection for about two seasons because I took up the offer of playing as a Kolpak player in County cricket in England, which I did for Derbyshire.

During that tenure, I re-analyzed myself and then realized that I was getting closer to the end of my career. My body was telling me that mentally I was not enjoying the day-to-day rigours of waking up to train and I decided that I had to transition into the other parts of my life and I would use cricket as my foundation to get to where I think would be a decent and reasonable professional career going forward.

And it was Dwayne Bravo's injury which caused you to go to Australia in 2010.
Yes. I was called up by the selectors because I was pretty active playing first flass cricket and I was doing ok. So I was called up, pretty much to my surprise, and thereafter I went to the T20 World Cup. But as I said before, I was pretty much preparing myself to making the transition into the other side of my career.

How do you think players should be told that they are no longer going to be selected? Or do you think players, when they feel like how you felt, should say to the selectors, "you know, I don't think I want to do this anymore"?
I don't know if the players should be told when they are no longer going to be selected because selection is not guaranteed to anyone. It is a privilege and an honour to represent any professional cricket unit, more so the West Indies team. Having said that, I think, of course, if you are a seasoned campaigner and you've got a decent relationship with the powers that be, then you can communicate to them what your interest is at the present time and what you project to be a future career. If it remains cricket, you would indicate that to them verbally but also you'd have to do that by performances on the field.

It is ultimately the player's responsibility to make sure that they prepare themselves for their respective careers. I think no player, while I accept that players must be treated in a respectful manner, I don't think any player should be given any guarantees about selection. A lot of players may fall short of that and may feel hard done by because, and if I am going to be honest, I know a lot of players who have an entitlement syndrome and believe that something is owed to them and I am not one of those so I will respect the Selectors' view but I am in control of my life so I will try and make sure I shape where I would want my life and my career to go.

But a lot of players who have played for a while have been disappointed with the way that they were discarded, if you want to call it that, and especially you being the President of WIPA, do you have any recommendations for the WICB of how they should help a player with their transition out of the game?
I think the Board should be respectful as to how they treat players and be truthful and frank with them and I think dialogue and conversations can be had to smooth things out. But if you think about what the Board is doing, they have got in excess of 100 West Indies cricketers to select from and they've got a responsibility to select the best 15 for a tour if it is away, and 13 at home, and then of course to have the fringe players on the 'A' teams trying to prepare themselves to support the Senior team.

I think respect is what matters and the players should declare themselves if they deem fit to continue a professional cricket career but the WICB of course should find a medium and I think dialogue is the best way, just to be honest and fair without promising anything, so "you're still being considered, we think we have you in our plans; having said that, you may be selected, you may not be selected because other players may get ahead of you."

I think most players just want to know that they are respected and that's the ills of being a professional cricketer in the Caribbean, where communication is not the key and at times, you have people who are selectors who were hard done by other selectors who will tell you "well I was not told I would be dropped so I don't know why I need to tell you" and that sort of lives on and carries over and it certainly left a bitter taste in most players' mouth.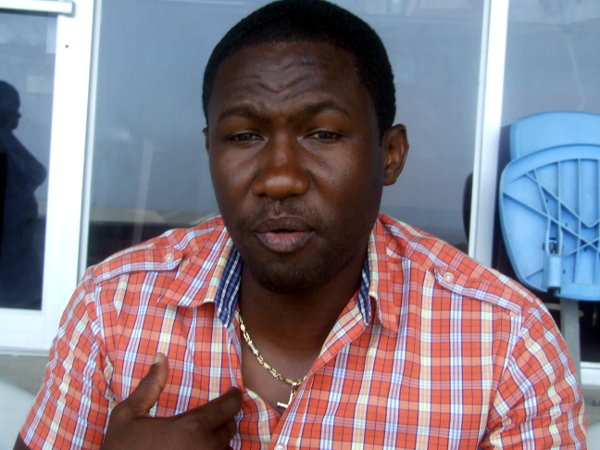 You have held several positions with WIPA. You are the President now. Each new WICB President aims to improve the relationship with the Players Association. Dave Cameron is no different. He has been your Club President at Kensington for many years. How will that relationship help to improve the relationship between WIPA and the WICB?
Well, I am the President of WIPA because I was trusted by the membership to take the Association forward given what I deem to be a work-in-progress sort of institution which is what WIPA is. I pledged to transform and to take it to a next level and build on the work which was done by Dinanath Ramnarine before.

Having said that, my relationship with the President of the WICB spells back to 1990 when he was my first captain at my cricket club. So my very first game in Minor Cup, Dave Cameron was my captain and subsequently he moved on and I moved on within the club structure. He ended up being the manager for the senior team which I was a member of, and we won titles together. So the relationship started in 1990 and it still lives on.

We have not seen eye to eye on a lot of things as it relates to WICB and WIPA. We were both vice presidents of both associations and we sat in negotiations and disagreed. But then when we came home to deal with Kensington business, we were in the same room discussing it, with the objective of making sure that Kensington is the best club it can be.

What I admire about our relationship is that there is a mutual respect that stands irrespective of our disagreements and that lives on. Dave is somebody who I can talk to. I pick up the phone and talk to him. He picks up the phone and calls me. We have two different entities to run but I think we have got the same objective: to make cricket the best it can be in the Caribbean. While Dave will want to administratively do it from the WICB point of view and I want to look after the players, I have always said to Dave that the WICB, from my perspective being a WIPA President, is that the WICB is the ultimate parent/guardian for West Indies cricket. WIPA is a special member of the WICB. But we fall under the WICB and ultimately I, for one, will not lead any West Indies Players Association that will want to run cricket in the Caribbean. That's not what I want. I want to make sure that the players are well looked after and to help the WICB to raise the standards, whether it be through the facilities, the infrastructure, the players, the administrative side of it, and I give regular feedback in an objective manner from where I sit to try and improve the players' standpoint and to make sure cricket is run.

I understand the WICB's responsibility of having the whole '9 yards' to deal with – from the Under-15 to the Women's team into the West Indies senior team which is the ultimate team and the more marketable team. I share in their burden in trying to make sure that most things are run properly but I also will be very quick to remind the WICB that the players are your ultimate asset and if you look after the players best and educate the players best and not only believe that WIPA is here to look after the players - because the very players that WIPA looks after is the very members the WICB looks to, to go out and execute on the field. So the WICB would want to make sure they are looking after their own players as well. So I don't think I would have a difficult job because if we are looking after the same members and want the same thing for them, then we should be fine. So the relationship stands.

There are minimum standards that we have to live by and I, for one, will not relent on making sure that the players get what they want. I will defend the players to the best of my ability, but I do not defend players blindly. Cricket must stand. West Indies Cricket is above and beyond all of us and I am cognisant of that fact. That is an unalterable fact that will stand being leader, and I try to educate my members as I move forward.

Dinanath Ramnarine was the President before you. A lot of people felt that the views that he shared were not necessarily the views of all the WIPA executives. How do you respond to that?
Let me first start by saying that Dinanath Ramnarine was President from 2002 when I sat on the Board with him and we started out together. I was his treasurer and I supported him 100%. His style is what he deems to be trying to get the WICB to understand the players' needs and what they wanted at the time and what was best for the players at the time. I, for one, judge leadership off the landscape of what is happening in and around the surroundings and it's relative to the specific passage of play. So what he did at that time was pretty much necessary and relevant and I supported him 100%. I will not shy away from that. I was his treasurer for four years and his VP for six years.

I am also very much mindful of the fact that I have learnt a lot of things from him and when I took over as President, I impressed upon our Directors to have Dinanath Ramnarine included as an external Director even though he was not elected, because I wanted him to be a part of the transformation and the transitioning moving the association and moving West Indies cricket and building the relationship forward. I think he has a lot to offer. He has learnt a lot and is a very intelligent man and has a lot to offer. I think in any association, people will have different views and different ways but there is ultimately a collective responsibility which I stand behind, and I, not for one minute, will tell you that I did not support Dinanath Ramnarine.

I have a different style of leadership than him and while I respected his style of leadership, I must bring my own personality and my own style to the table and impress upon my Executive to move in a particular direction that will only try and, as we aim to do, improve the relationship that has already been established by Dinanath Ramnarine, which we are most grateful for.

One of the things that he was well noted for was that he had things in his memory, so he was able to recall facts and details, which, when you came to a meeting with the WICB, you needed to have. Is this something that you have also learnt from him and will take into your leadership?
I was always a part of most of those meetings. I think I can recall the relationship between WIPA and the WICB and sum it up within an hour and give you everything. I was a big part of that. I tried to, of course, study the details. We are moving in a different direction. We got a new CEO in Michael Hall [*Since this interview, Michael Hall resigned to take up a position with the Caribbean Premier League]. We have built a relationship thus far since I started acting in 2012 - April 1st - and since I got my own mandate on 5th January 2013. So that relationship has started. Understanding the material is not an issue because I have been involved for over 10 years. So while I wouldn't tell you that I am a Dinanath Ramnarine, I am pretty much up to date with all the matters that stand.

Who makes up your Executive?
My Vice President is Mr Patterson Thompson, former West Indies fast bowler from Barbados who resides in Antigua now. My Secretary is Wayne Lewis, former Jamaica player. Our Treasurer is Mr Nixon McLean from St Vincent & the Grenadines and our Assistant Secretary is Mr Samuel Badree from Trinidad & Tobago. We try to get current players - Mr Badree is still playing. We try to get players from all around. Mr McLean will cover the Windward Islands, Patterson Thompson will cover the Leeward Islands. Ms Donna Symmonds, who is an external Director, will cover Barbados. Mr Badree and Dinanath Ramnarine are out of Trinidad & Tobago and they will cover Trinidad and Guyana. And of course, Michael Hall, Wayne Lewis and myself are from Jamaica. We are on a two year term. We try and strategically place the guys around so they will make sure that we cover most members.

Generally, you want the best for WI cricketers. What are three specific objectives of your term?
(1) To improve the relationship beyond emails and letters. To make sure there is a respectful and amicable environment to do things. (2) To try and improve playing conditions for players. We have set out with the WICB to have a retired players' fund. I think that is on the board and we are trying to get that - to try and get a Provident Fund for all first class cricketers and that cannot be done without the aid of the WICB. Right now, there is a provident fund for the senior team. We want to get a provident fund for regional players and even if you stop playing cricket you can still contribute to that fund and claim it whenever you see fit, as it is yours. Those are my main objectives and of course, (3) I always set out to try and educate people because information and knowledge is strength and the better equipped people are to handle themselves is the better it is for WIPA to represent them, because if your members have a full understanding of the issues and what is required and of course of their responsibilities as players, then I think, in trying to represent them, your job becomes a little bit easier.

You're going down for these joint WICB/WIPA awards. How did that come about?
Our awards have been held in the previous nine years by WIPA. A big hail out and respect must go to Dinanath Ramnarine who led that strongly throughout the years and who has put on a great display at many of those awards. We have also been sponsored by First Citizens Bank for the nine year period. Unfortunately they are not on board for our 10th anniversary. BP [British Petroleum] helps us a lot, also Atlantic Energy from Trinidad. So those are entities which have supported WIPA over the years and we are grateful for those contributions and partnerships that they have forged with those institutions.

The WICB indicated to us that they wanted to be a part of the awards ceremony and once its executive met and we discussed it, I thought it was fitting that both teams, and I say teams meaning WIPA and WICB because we see ourselves as teams, doing what we have to do to support the West Indies cricket team on the field. We have the same players and we are going to celebrate our players. We are not world beaters, and we are not number one in the world but we have to encourage and respect their efforts because it is not easy for players making the sacrifice to go into different parts of the world in different conditions, whether it is too hot or too cold, while we stay in the tropical Caribbean and enjoy the pictures on the television and the sound on the radio and the guys are there toiling.

So just to reward them and to just to recognize them. We have got the T20 champions in the West Indies and it's big to celebrate that, but there are other players who have performed and we want to also encourage junior players at the U-19 levels and players at first class cricket level who are not necessarily world beaters now but who are developing themselves, so we want to recognize their efforts and to encourage players to go forward.

Recognition is a big thing. All human beings like recognition. They may like it on a different scale. Some may just like you to remind them that you love them. Others may want to get a plaque that says "40 years of service". So there are different things and different levels of recognition and I believe and think it is important to recognize the players and administrators as well.

This is one thing I advocated for since I became president; that we recognize a champion first class cricketer who did not make it to the West Indies level but who has given great contribution to West Indies cricket through playing club cricket in his respective territory or maybe has played in more than one territory at the club level but has also represented his country at the first class level in a very fantastic way and would have helped to have developed other players along while he plied his trade in the Caribbean. So we are going to have a special WIPA award for a first class player who has not made it to the international level but may have made a great contribution.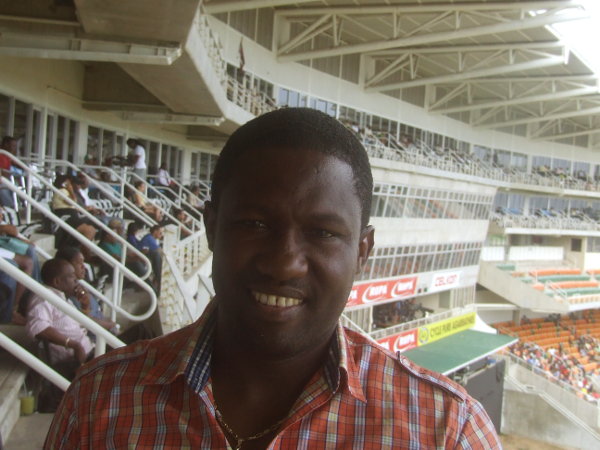 How did you prepare for your transition into a non-cricketing life?
That came through a lot of thought. I just think that process started from I was in high school, from the fact that I was reminded ever so often by my parents that you're always a student first before you're an athlete. Secular education is what high schools were developed for and the sporting aspect and disciplines are always extra-curricular activities which you're no means barred from, but certainly you'll have to make sure that you perform in your secular education before you'll be considered for these teams.

So my parents instilled that in me and my alma mater principal at the time - Mrs Cynthia Cooke - never let the opportunity pass. She actually pulled me from a football game before, because I was not up to par and those things stuck in my head. So I was always mindful of it and before I started to play for the West Indies, I had transitioned from 6th form and I matriculated into University of Technology, did a year, and then I got the call and been on leave of absence for about 14 years! I am now at the University of the West Indies, studying Journalism.

Mass Communications?
It's called Journalism now. Trying to get a first degree in that field.

What made you decide to choose that course of study?
I thought I was pretty much interested in staying within the game. I don't know if I am a lover of coaching so there are different aspects of it whether you administrate, you coach or you stick to commentary or write, so I decided that I can make the transition in at least two of those. So I would cover myself with journalism and sometime in the future, I may do a coaching course to make sure that I can remain of some value to the game and make a meaningful contribution.

So how is the course going so far?
Good so far. I have completed two years...

I'm not going to ask you what your GPA is...
[laughs and ignores me]…..with the absence of a couple courses which I am currently doing in the summer because I started out as a part-time student so I had to finish up those. But it is going good so far. Pretty challenging at times trying to balance school and work and all the rest of it, but it's good. It's good.

And of course we see you using your knowledge of journalism on SportsMax Zone. How did that opportunity come about?
That came about because I happened to run into Lance Whittacker leaving a supermarket one night and we just stopped and were chit chatting about sports in general and he told me that he was working at SportsMax and they wanted to start a Caribbean programme called SportsMax Zone and they wanted a sports personality that is known to the Caribbean who is pretty knowledgeable about sports, and not just one sport.

From talking there, I think Lance was happy with what he heard and he invited me to come. So I think the knowledge of the sports was decent at the time, but of course sports is ever moving so you have to keep improving and then the journalistic side of it was something which had to be nurtured. Started out with Lance Whittacker and Joel Villafana from Trinidad & Tobago and they taught me a lot. Joel left, and of course…. before I get into trouble….let me mention that Alexis Nunes was also one of the pioneers of the SportsMax Zone. Then Simon Crosskill joined and he has been fantastic! We have learnt a lot from him and I am learning. I am work-in-progress. It's fun but while I like to have a lot of fun, I still have a lot of conversations with Lance and Simon as to the whole general journalistic thing and they have got a wealth of knowledge about most sports so I tap into their knowledge by just regularly having a beer, chit chatting. You will learn a lot.

What was your greatest fear going into doing that programme?
I don't know if I had a fear because….

You weren't afraid you talk foolishness????
No, not necessarily, because I am one to research. I always trust myself and I always back myself to go and get the facts. I made it my point of duty to engage the noted Lance Whittacker, Simon Crosskill and Hubert Lawrence. Those guys are knowledgeable about various sports and they would have told me lots of stuff and then I just try and keep it as current as possible.

What skills are you using now that you gained during your days as an International Cricketer? What has cricket taught you that's now beneficial to your life after cricket?
That the actual playing of cricket is just a smaller tenant of life, and as Jimmy Adams always told me, do not refuse to go and have a beer or meal with somebody whenever you are playing. Sometimes you are tired, yes, but make the sacrifice to go because you don't know what that conversation may bring about. That lesson has stuck with me since 1997 when Jimmy Adams was my 'A' team captain, that you go and have a beer, go and sit and talk to somebody.

So that is why you agreed to do this interview then!
No, it's because you are a nice person [laughs]. But go and know somebody; go and talk; go and learn about other cultures; just go and know different things. So that is why I didn't have any fear going to SportsMax because I am a student of life so I didn't worry about going to talk foolishness.

I was more concerned about how much things I could learn and the opportunities it presented to me to be at least a lot more knowledgeable about even stuff to do with my own Caribbean people. I was caught up in my own cricket world but I may go and learn about football and athletics. Learn about Hasley Crawford and all the guys who have performed well internationally and the guys who did not actually medal but made great contributions to the sport in their respective islands and I have learnt a fair bit since I have been there. In two days' time [July 2013] it will be two years.

You are fortunate. You have a steady job after cricket. You are earning money. There are some past cricketers who have not been so fortunate. What can WIPA or WICB do to help make sure that when people finish playing at the international level they still can have a decent income doing something?
Well first things first, we will have to educate the young players and the present players about the importance of preparing themselves for life after cricket. You don't start making that transition when your career is about to end. You start that maybe before your cricket career starts. You start to plan that side or during your cricket career. That is the first thing.

Secondly, as I said before in the interview, we are planning a retired players' fund trying to see if we can help out players as they go along but I think education and providing more information about what's available and what you can do. I think WIPA is trying to forge a relationship with the university in educating people. There is a lot of scholarships going around and players should try and tap into that and don't wait until you stop playing because you could do your courses online. You could start as part time for the first couple of years and when you finish you close it out as a full time student. So that is the information and education that I think we need to provide for the members.

Looking back on your cricket career, what would you say are the most memorable moments? Find three if you can.
Champions Trophy 2004. Ahm... [long pause].

You know…..when you're telling your grandchildren about your cricket career.
Champions Trophy 2004. Ahm... Man of the Series versus Pakistan that the West Indies won.

Jamaica Captain?
Yeah.

I remember a particular incident when you were Jamaica Captain and I happened to be in Barbados. I asked you if I could come into the dressing room after a day's play. I don't know if you remember that? Anyway, you didn't tell me yes right off and you could have, because you were the captain. You could have made an autocratic decision but you decided to ask the rest of the players. They said no, so I couldn't come. Of course, I was disappointed but I was actually quite impressed with the fact that you sought consensus from the rest of your players. Is that generally how you approach things in life in situations like that?
Well, I think that question probably should have been directed to members of WIPA who I served with or other associations because from my recollection that's how I approach it. I like to get consensus. I deal with consultation. As a leader, I think probably the most suitable style of leadership according to the people you are dealing with and how the people you are dealing with are socialized and those are West Indians, Jamaicans and wider Caribbean that, because of our history and we are coming from slavery, people don't like to be told what to do and they don't like their fate to be decided for them because they carry that baggage of slavery and what their foreparents went through so I thought the best way to deal with it was for consultation and I have tried that most times as a leader I think you have to consult.

There comes a time when you have to make a decision and you stick your feet down in the sand and draw the line and you have to live by the result of those decisions. But it doesn't hurt most times if you consult. There are times when time dictates that you have to make a call and there are times when your very Executive and the people who you are leading, they are looking for you to make a decision and not for you to come to ask them because they want you to make the decision. They don't want that burden of making the decision.

So those are the times you have to identify and those are the times you have to be mindful of the facts. Sometimes it's good to have regular dialogue even if scenarios are not real, they can be hypothetical, and you can know the mind set of persons and know how people are thinking. I still remain that way. I grew up that way. My father is ultimately the head of my house but he has conversations knowing fully well that he is the man who is going to make the call.

Looking back on your career, are there any regrets?
No. I am happy that I joined the family of cricket. I am happy that my father introduced me to the game of cricket and nurtured me along for me to get into my school Camperdown High School, get over to Kensington Cricket Club, moved into the Jamaica senior team and thereafter into West Indies cricket. I have no regrets. Of course, every cricketer would want to make sure they try and be the best they can be in whatever field they are in.

I don't think I was necessarily the best batsman who played for the West Indies. Far from it, but I don't think I was the worse either. I thought I had moments where I made contributions which I am grateful for. I have developed friendships. Maybe if I consider myself lucky, you are one person that I would have forged a relationship with over the years so I am still afforded an opportunity to give an interview so people can still hear from me.

But I have no regrets. If I had to live my life over again I would not exchange it for anything else but to play cricket. The life lessons I have learnt from cricket, the friends I have made in cricket, materialistically the things that I have earned from playing cricket and all the rest of it, it's great and I am most grateful and that's my reason for still sticking around with WIPA. I am currently a director of the Jamaica Cricket Board* serving and all the different sectors of cricket that I am in now, I do all of them voluntarily because I am always indebted to cricket, so I am grateful that I am involved with cricket.
[*Since this interview, Hinds now heads the Selection Panel for Jamaica]

I have had the pleasure of talking to you throughout your career, not at the beginning but certainly from 2003, and it has always - and continues to be - a pleasure to hear you express yourself. The passion that you have for West Indies cricket comes out all the time, so I am happy now that you are able to translate that into your WIPA President's role.
And I will try to make it as productive as possible and as I said before, I remain resolute in looking out for the players' interest and welfare, but I won't do it blindly because West Indies cricket stands tall above WIPA and the WICB and the cricket belongs to the people and we will have to protect the game because if there is no cricket, the relevance of WIPA and the WICB is pretty much non-existent.
-teaser-